So, AJ made good on the spa day.
I think she felt guilty about the rudeness I was subjected to. At least that's what I told myself so that I could enjoy my time at the spa without being offended by her ulterior motives.
First, I got a relaxing soak. The water could have been warmer, but it was a nice bubble bath in an enormous tub and a raindrop fountain overhead.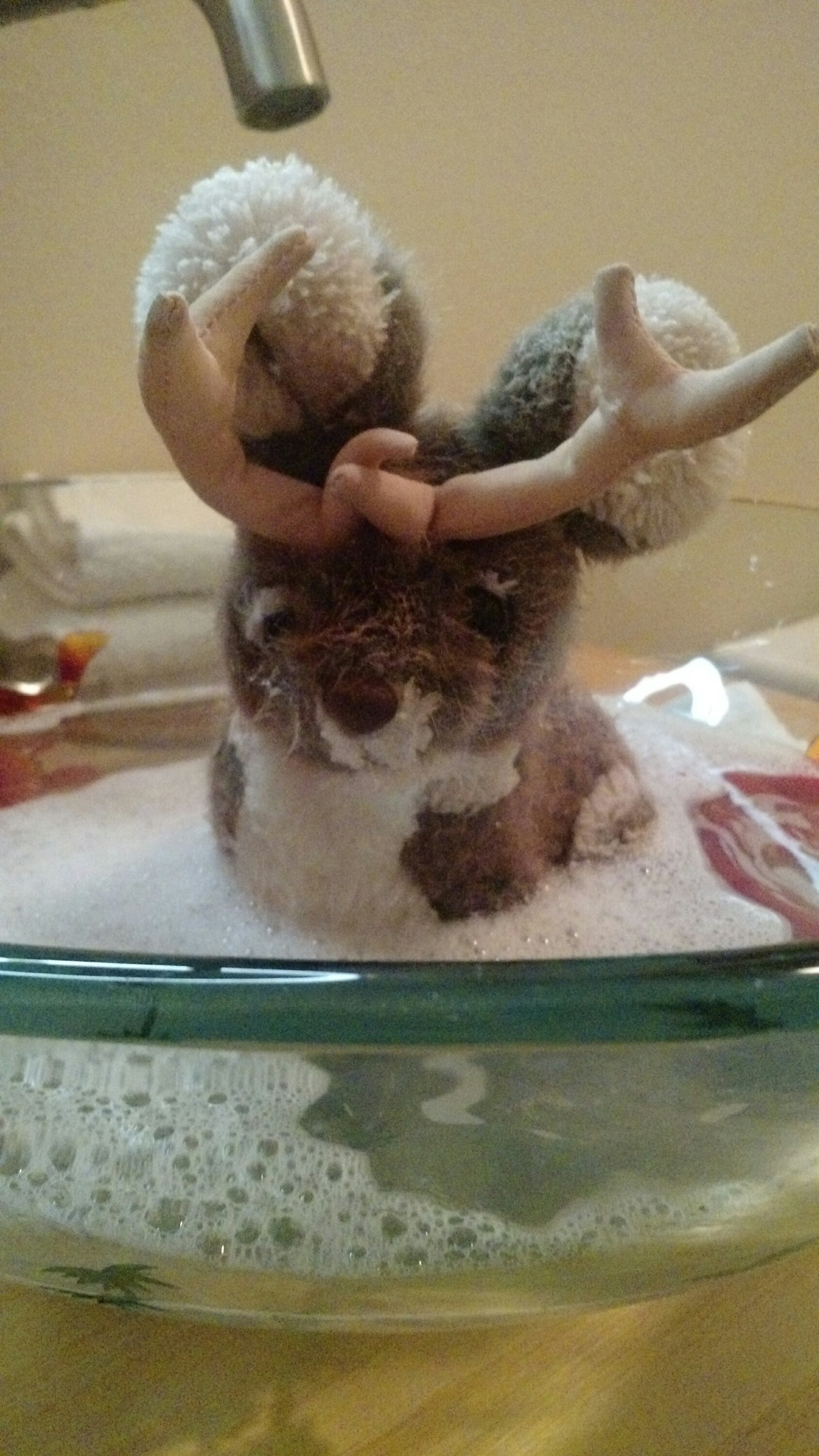 After my soak I was treated to several cycles of invigorating massages and raindrop rinses.
Some of the massages got a little personal but no happy endings for this jackalope.
But I did get wrapped in a nice warm towel. A bathrobe would have been nicer but apparently they weren't equipped for someone of my stature. That will knock off a few stars on the Yelp review.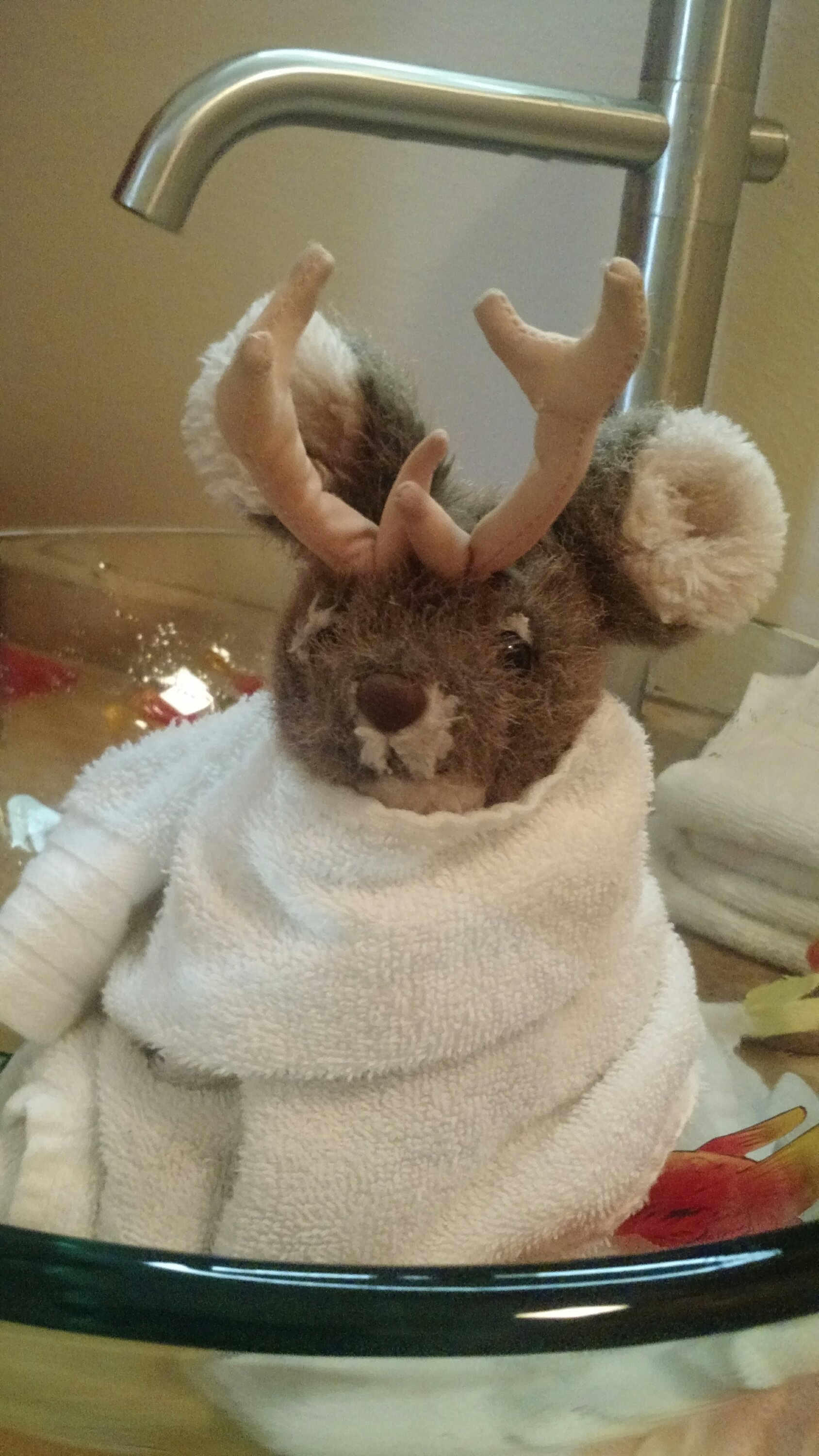 I got a brushing and styling though the "stylist" obviously wasn't up on current trends. The whole experience was going downhill at this point so I mentioned some of the areas they could improve to the management.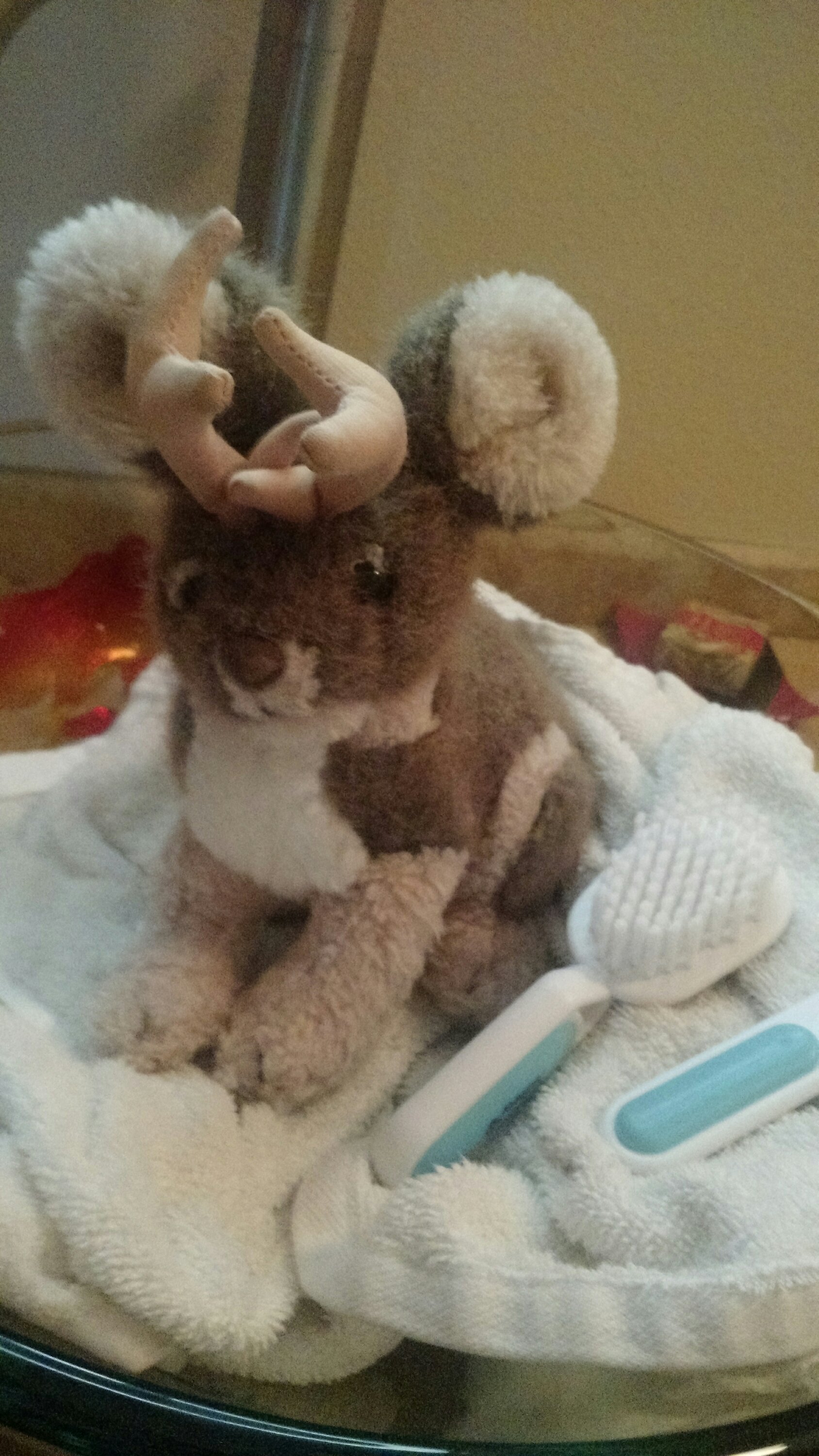 I got hung out to dry.